TUNE INTO The Fullest You
6 Transformational Channelers. 3 Days. Impeccable guidance for realizing your Inner Wisdom in 2022.
"You are here now to bring your greatest dreams, desires, and contributions to the forefront. The world needs you."
– The RECORD KEEPERS, Channeled Through ANNE MARIE PIZARRO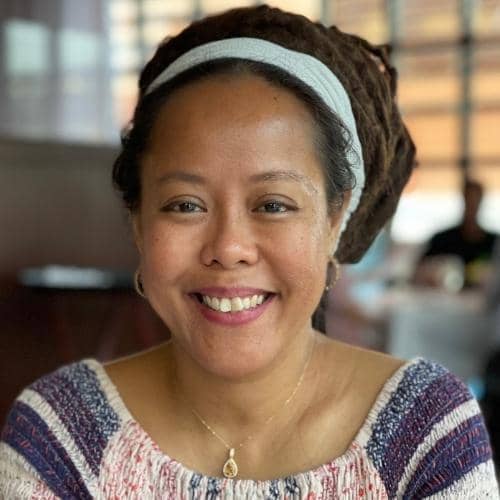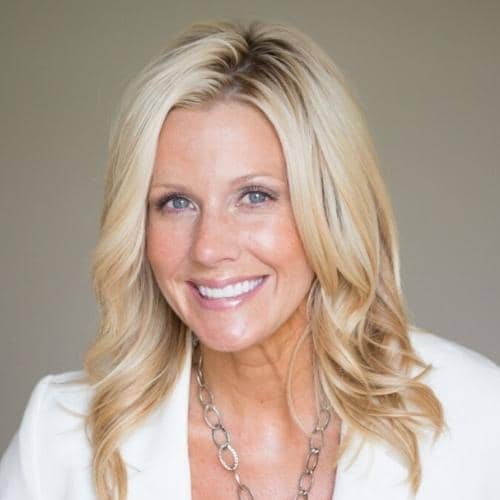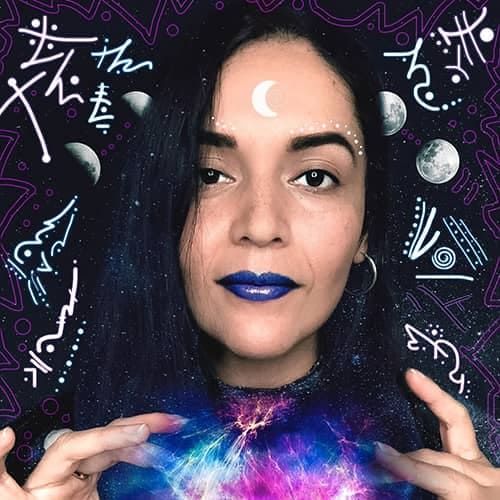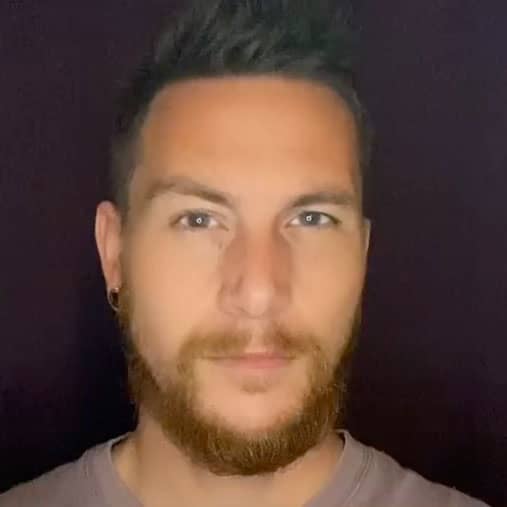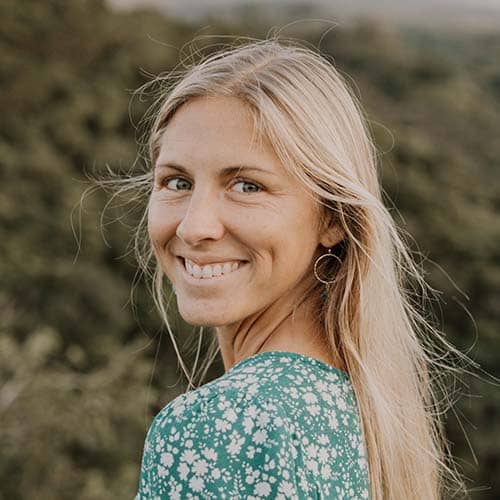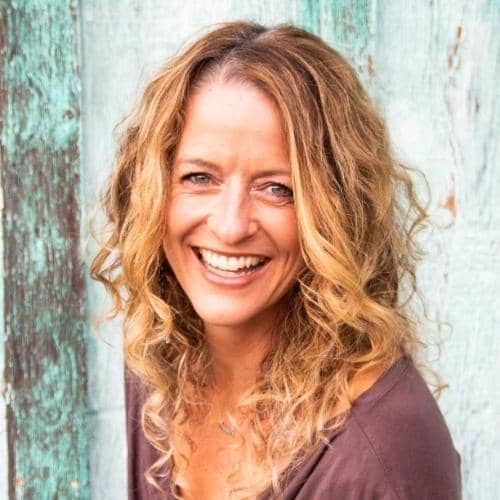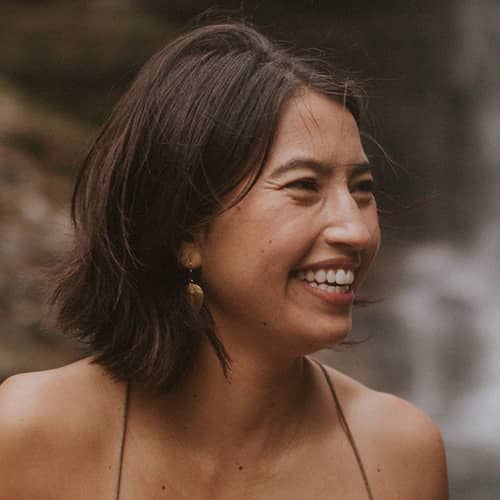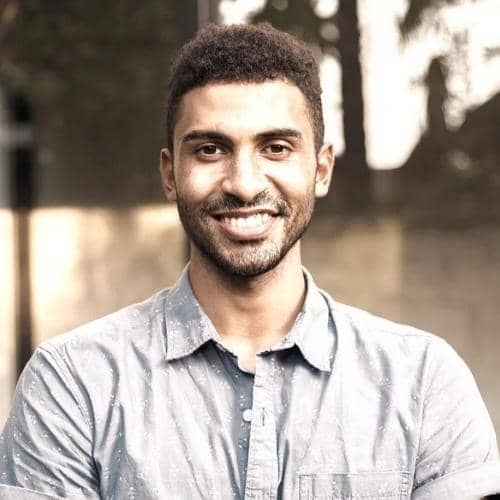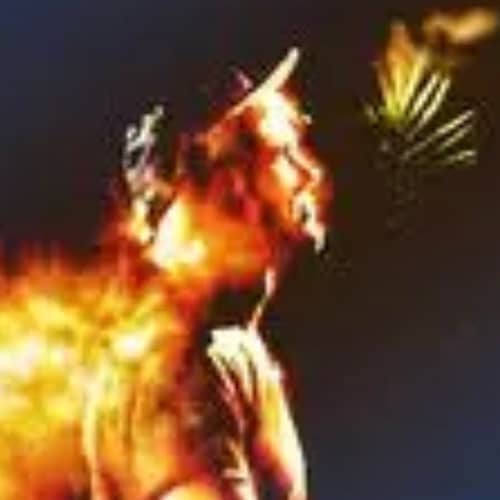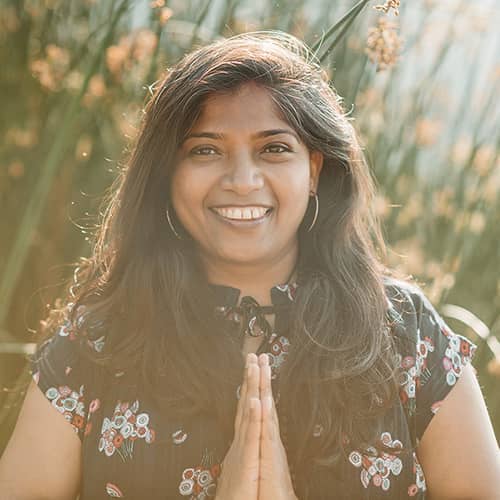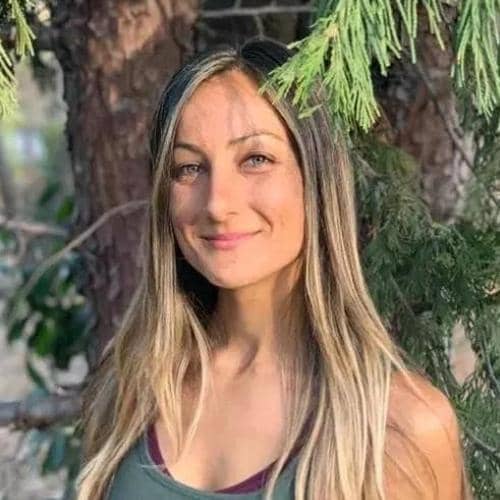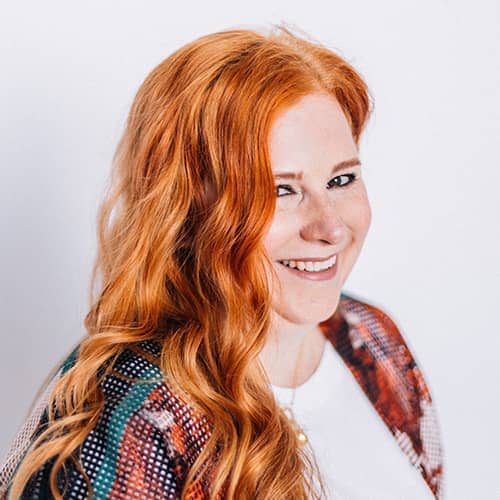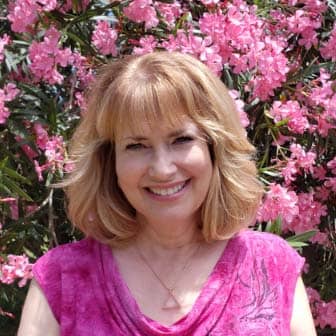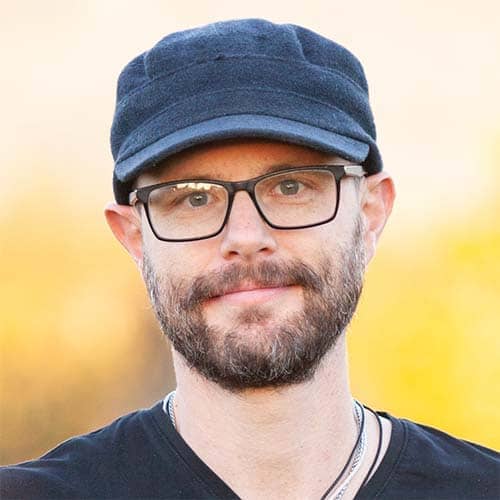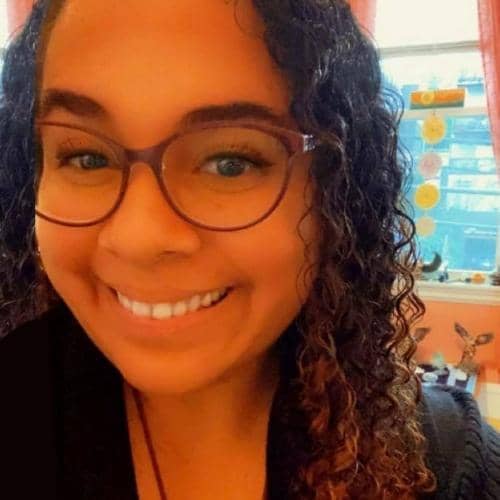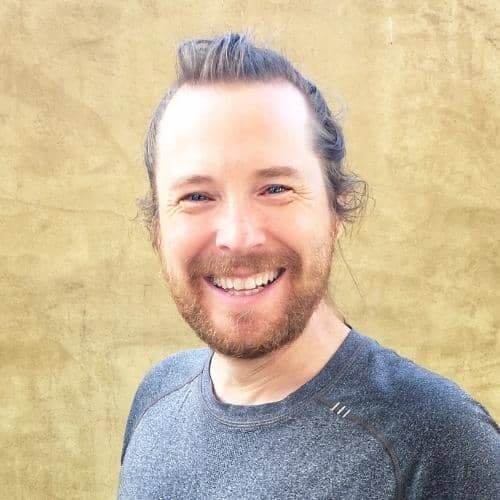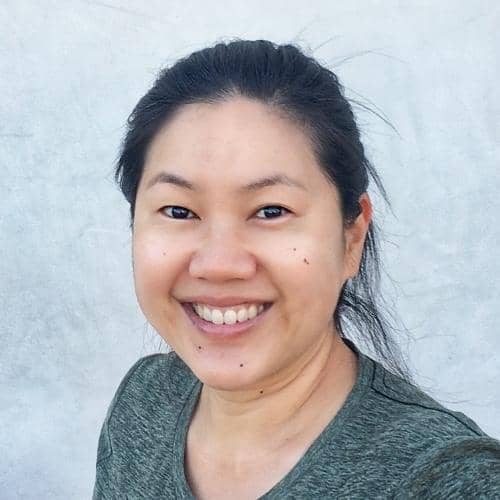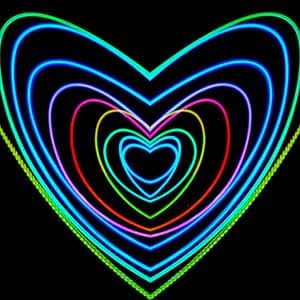 Invitation from Your Host,
Anne Marie Pizarro
Align Fest is a soul call to those who are ready to step into the fullness of their beings.
The channelers, masters, and leaders of Align Fest give you the frameworks to elevate your reality, uplevel the way you function in the world, and give you the practical tools to shape your future.
I invite you to join us, and say "YES" to yourself, embody the great love that you are, and to align to your inner wisdom. Let's play together, friends.
Bless up!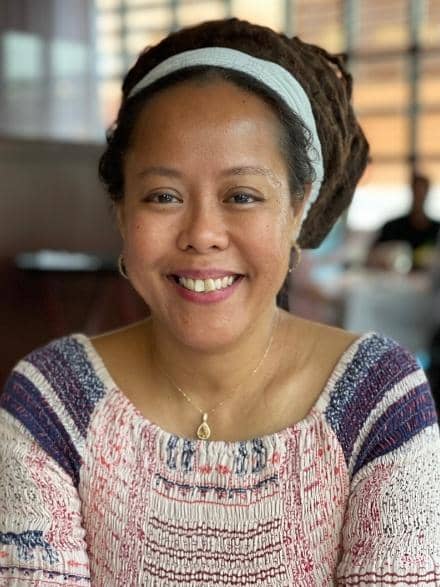 WHAT YOU'LL EXPERIENCE
3-day, immersive online event– by revered channels and teachers – livestreamed in private Facebook community. You'll experience higher guidance, activations, and practical applications.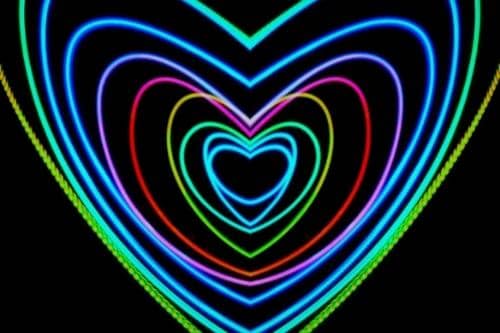 ACTIVATE YOUR SACRED HEART
Sacred Heart Activations — prime yourself to receive and integrate. Let's awaken your Sacred Heart.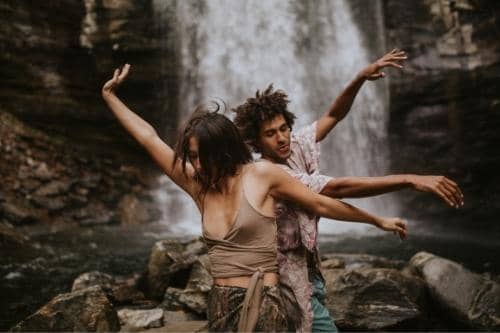 ENERGY INTEGRATION
KAI BREATHWORK & GROOVE WITH GAIA — move any stuck energy through your system, and breathe in your fullness…. AHHHhhhhh!! That feels good 😀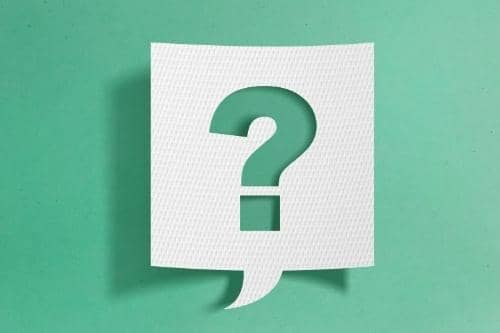 "Ask Channels Anything" Q&A
Be Guided — Amazing Guides and Channels are here to support your expansion. Ask them your burning questions!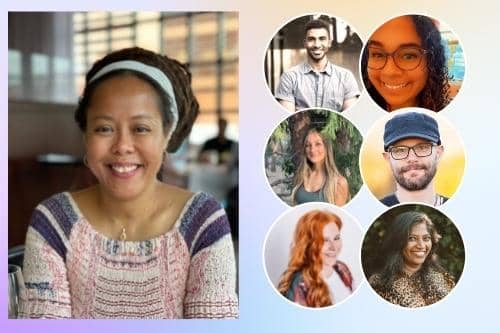 AKASHIC RECORDS
Open Your Records — Group Reading: Find out what your Record Keepers want you to know now. Submit your questions for a group reading!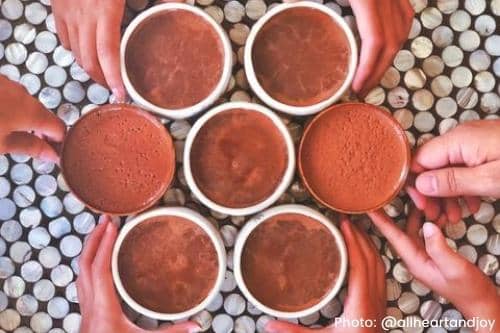 Cacao ceremony
Closing Ceremony — Be a part of beautiful and expansive Cacao Ceremony to set your intention beyond this event. The ceremony is led by Makenzie Marzluff, Founder of KAKAO.
Early VIP Registration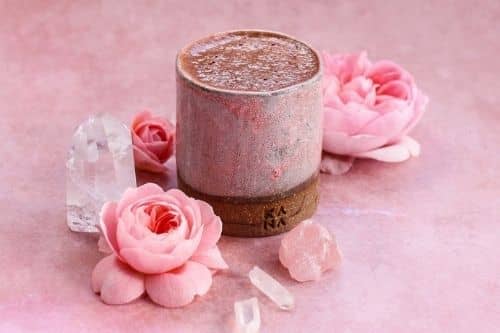 EARLY BIRD VIP
FREE BONUS: CACAO!
Claim one of the first 50 VIP tickets and receive a FREE ceremonial-grade cacao serving… for the special Cacao Ceremony with Makenzie Marzluff!
HURRY! ONLY 50 BONUSES AVAILABLE!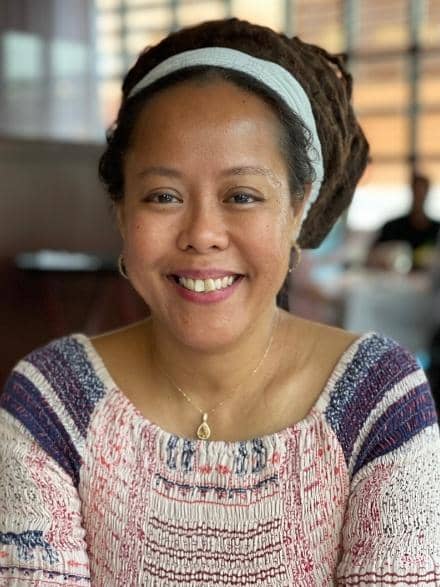 Embody Your Grandness
ANNE MARIE PIZARRO
channeling THE RECORD KEEPERS
Anne is an Akashic Records Guide and Teacher, holistic practitioner, and author. She leads an online community of Akashic Record readers and spiritual seekers, and also trains people to access the Akashic Records and their own spirit guides
"[Anne's reading] is very insightful, accurate and so helpful! I am going to listen again and take notes and then take action on the things the Record Keepers suggested and take it all to heart!"
– Karen, Client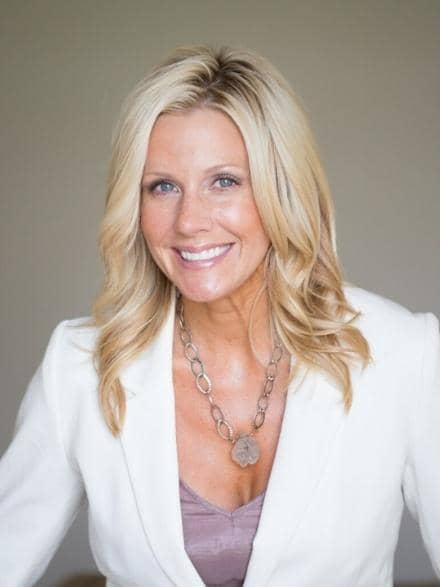 Step Into Your Power
SaRA LANDON
channeling THE COUNCIL
Passionate about living her highest potential, Sara Landon is a guide for leaders, wayshowers, and changemakers contributing to raising the vibration of the planet. She shines a light on the path for others to expand beyond the perceived limitations of the human experience and live as the masters that they are while remaining grounded in the modern world.
The Council is a collective of ascended master beings with a higher level of consciousness and a grander perspective of the human experience. They are here to remind us of our own wisdom, which we never intended to forget.
"The Council is a vibrational experience. Yes, their words are important; however, the more you listen, the higher your vibrational set point will be."
– Sunny Joy McMillian, Sunny In Seattle Radio Show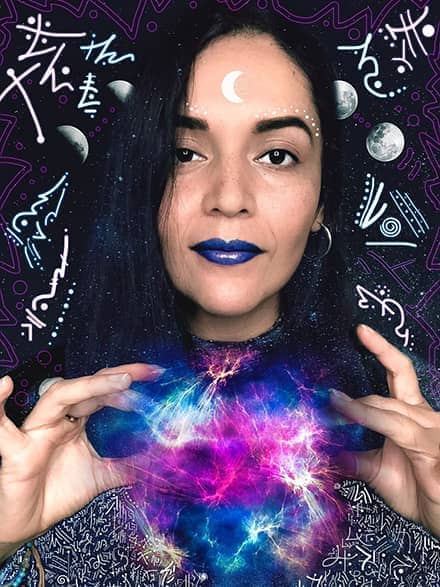 Starseed Empowerment
MIROSLAVA CASIANO
channeling THE GALACTICS
Miroslava Casiano, "The Metaphysical Chick" is a Multiverse Ambassador. Messenger of Perspectives. She is here to help you master the matrix by expanding your mind.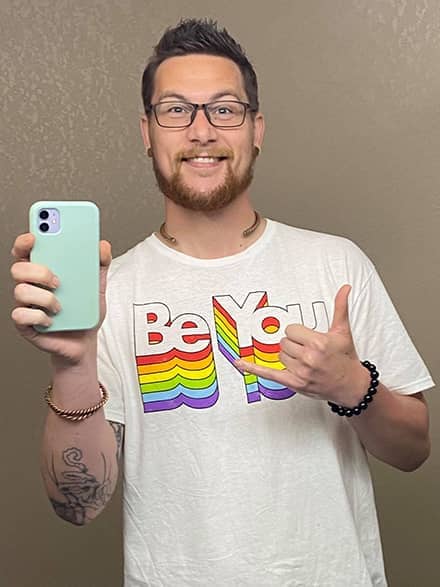 The Power and Multidimensionality of Light Language
TY EL
channeling HiGHER SELF "TY-EL"
Ty is a direct channel of his multidimensional higher aspects. Ty uses a unique recipe of healing techniques and modalities to help bring coherence within the mind, body, and spirit. Using the assistance of frequencies from the cosmos and help from divine allies, Ty's higher aspects help to remove incoherent programs within the human system and bring in lightcodes that are needed for that individual at that time.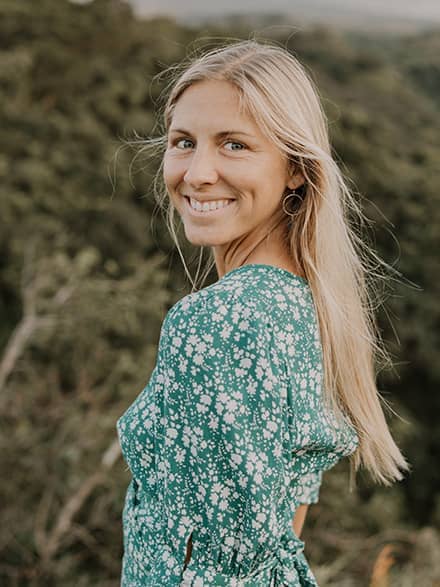 Intention and Alignment
makenzie Marzluff
CACAO ceremony
Makenzie Marzluff a heart-centered entrepreneur and voice for Momma Earth. She has been featured on Shark Tank and Oprah Magazine for her company DELIGHTED BY Desserts. Makenzie is also the Co-Founder (along with her soulmate Michael) of KAKAO Ceremonial Drinking Chocolate, a 501c3 non-profit. Her dream is to see all businesses operated 100% from the heart.
SCHEDULE
January 3-5, Monday – Wednesday
11:00 – 11:30
(11 am EST
10 am CST
9 am MST
8 am PST)
Welcome & Sacred Heart Activation
Arrive early to check in. Prepare your sacred space, and receive a Sacred Heart Activation from Akashic Records Guide Anne Marie Pizarro.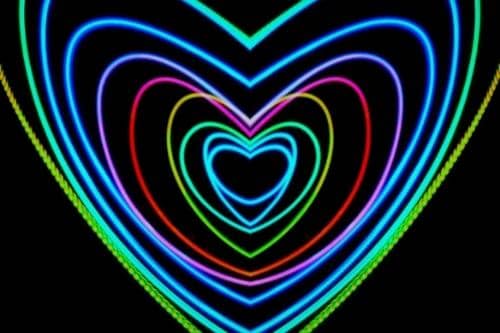 11:30 – 12:45
(11:30 am EST
10:30 am CST
9:30 am MST
8:30 am PST)
Channeled Speaker 1 + "Ask Them Anything"
Meet the day's first channeler and their Guides. Tune in for higher wisdom and messages.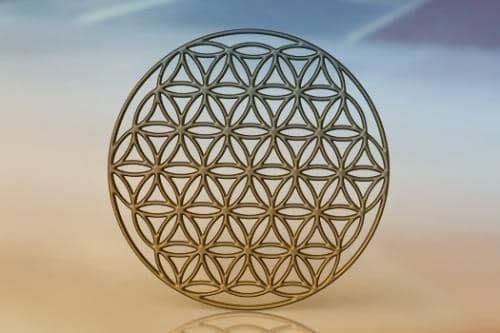 1:15 – 2:00
(1:15 pm EST
12:15 pm CST
11:15 am MST
10:15 am PST)
Lunch + Integration Breakout
After a fun morning in which you fed your soul, re-fuel some energy for your body.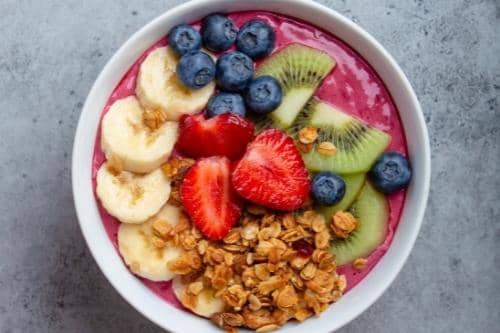 2:00 – 3:00
(2 pm EST
1 pm CST
12 pm MST
11 am PST)
Channeled Session: Akashic Records Group Reading
Step into the sacred circle, and ask your questions in the Akashic Records during this group reading.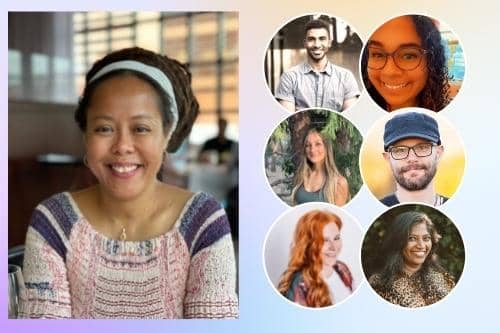 3:00 – 3:30
(3:00 pm EST
2:00 pm CST
1:00 pm MST
12:00 am PST)
Integration Activity
Breathe, swing, and energize yourself in these grounding movement sessions.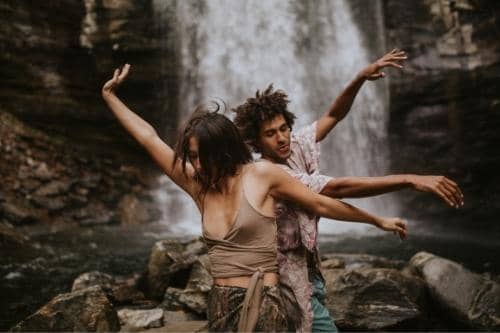 3:30 – 4:45
(3:30 pm EST
2:30 pm CST
1:30 pm MST
12:30 pm PST)
Channeled Speaker 2 + "Ask Them Anything"
Receive the vibration and messages of the day's second channel and Guides.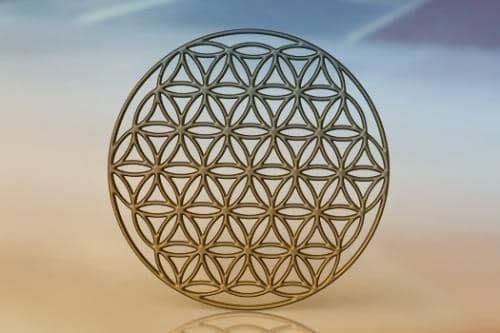 4:45 – 5:00
(4:45 pm EST
3:45 pm CST
2:45 pm MST
1:45 pm PST)
Closing Ceremony & Rituals
After a powerful day, close your eyes and be led through the peace of the Sacred Heart with Anne Marie Pizarro.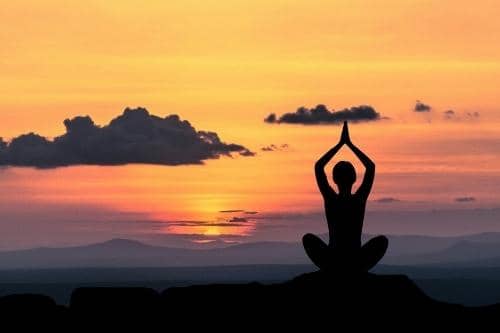 Early VIP Registration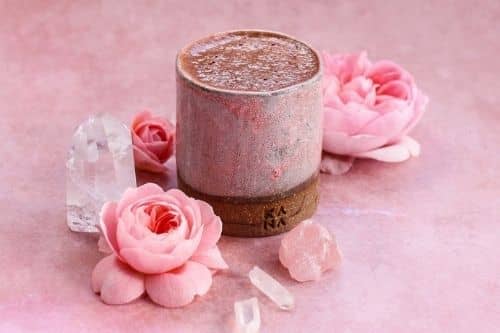 EARLY BIRD VIP
FREE BONUS: CACAO!
Claim one of the first 50 VIP tickets and receive a FREE ceremonial-grade cacao serving… for the special Cacao Ceremony with Makenzie Marzluff!
HURRY! ONLY 50 BONUSES AVAILABLE!
REGULAR TICKET:
ONLINE STREAM
Regular Price: $127
JUST $97.00
Save 24% off Full Price
VIP TICKET:
ONLINE STREAM + REPLAYS
Regular Price: $147
JUST $127.00
Save 14% off Full Price
EVERYTHING PLUS…
Your Event Workbook Includes:
(Printable Digital Download PDF)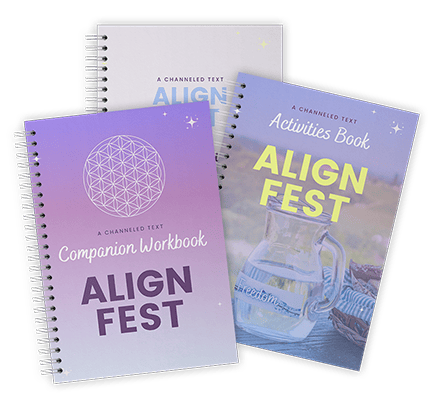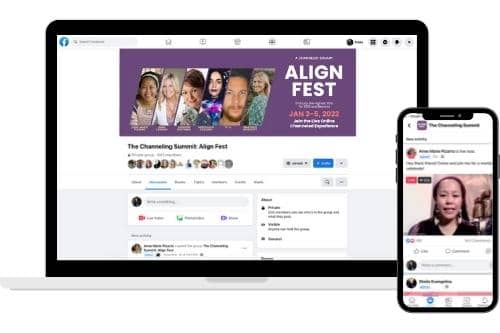 PRIVATE COMMUNITY
Connect with the community of Align Fest. Discuss what you experience, and dive deeper into conversation.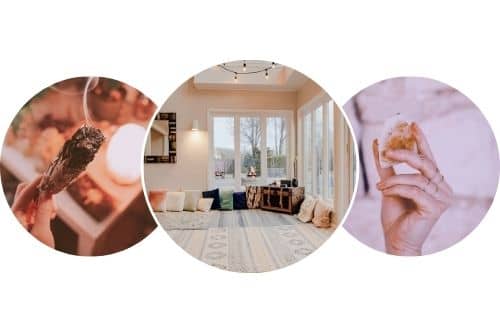 YOUR SACRED SPACE
We'll start the event with a sacred space clearing and blessing for your home.
PLUS… inside your special workbook journal, you'll find our Sacred Space Setup guide for creating the perfect environment for receiving and integration.
FAQs
Can I ask questions during the event?

Yes! There will be Q&As throughout the event with various channelers and session speakers. You can also ask questions within the private Facebook group.
How do I find my order/receipt information?

When you click the "get my ticket" button, you'll be taken to a checkout page from bodyenergyconnection.com, the home website of host Anne Marie Pizarro. After purchase, you will receive an email from support@bodyenergyconnection.com with your receipt and ticket information. All billing statements will show payments made to Body Energy Connection LLC for the purpose of this event. Your event ticket information is emailed automatically to the email address you submitted when placing your order. If you cannot locate your ticket email, please check your spam/junk folder.
I am unable to attend the live event. Will there be a replay available?

This is a LIVE ticketed experience. When you register for the event, you will receive access the private event home. All sessions will be broadcast within the private website for the week of the event. Upgraded tickets include lifetime access to the event recordings.
I am unable to attend the entire live event. Can I join for part of the live event?

Yes. You can join the event live, or watch at a later time or date. Recordings are available to all attendees during the week of the event. Upgraded tickets include lifetime access to the event recordings.
Can I bring a guest to the event?

Yes! Bring your friends and family! Gather others in your space and attend the sessions. Keep in mind that only registered attendees will be admitted to the Facebook group.
How do I get added to the private Facebook group?

Once you register for your tickets, visit the group page and request to join. You will be asked for the email you used to register for your tickets. Once we match up your email, you will be added to the group.
What if I don't use Facebook, will I miss out on anything?

Many of the announcements and community engagements will take place in the Facebook group. Sessions and replays will be broadcast through our private website. If you don't use Facebook, you can still participate in the live event and view the replays as a VIP ticket holder.
How long will I have access to the content?

All ticketed attendees will have access to to the livestreamed videos during the week of the event. Upgraded tickets include lifetime access to the event recordings.
What is a Channeling Summit?

Channeling is the reception, interpretation, and transmitting of energy and information downloaded from Source. This information is transmitted through humans who have developed awareness and access to higher dimensional information. The speakers during this event have all developed their relationships with higher beings to clearly communicate those energies and information for the benefit of all who listen.
Have more questions?

Reach out to our team at support@bodyenergyconnection.com with subject line includes "Channeling Summit" for quick response.
About Your Hosts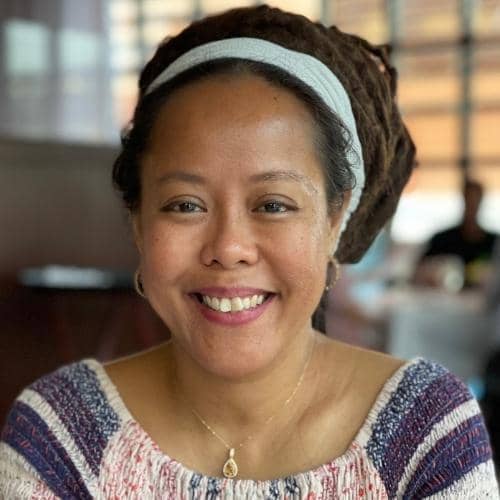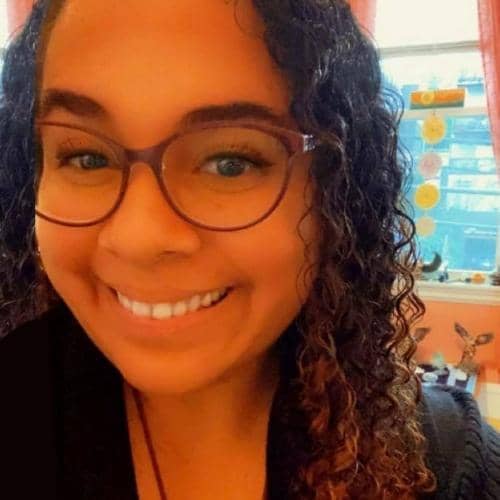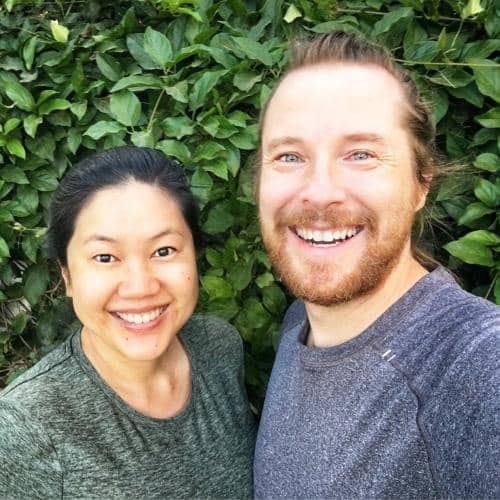 Anne Marie Pizarro is the founder of BodyEnergyConnection.com, and she has been reading Akashic Records for more than 10 years. With her guides "The Record Keepers", Anne teaches others to read the Akashic Records.
Sheila Evangelina channels cosmic consciousness and the Akashic Records at Expanded-Awareness.com.
Nikki and Shawn Smith channel the Akashic Records at EverUnfoldingSchool.com
ABOUT ALIGN FEST
This event welcomes all people who are ready to step into their fullness — their greatest potentials and possibilities.
The channelers of this event will bring through guidance and applications of Higher Wisdom from their Spirit Guides and higher selves.
It's important to practice your own discernment about what resonates with you, and what doesn't. Know that at any time, the information and vibrations expressed at this event are made with the intention for your expansion and support.
Whenever you find your heart saying "YES" to an energy or information, lean into it. If you discover your heart retracting from any information, it's an invitation to you to explore your own beliefs, and move toward your expansion. Take what resonates, and leave the rest behind.
The Channeling Summit started with an idea to bring together Higher Consciousness that could set a stage for 2022. Allow yourself to explore all the ideas and potentials for you in this year. Let the channeled guidance support you wherever you require it.
You are worthy. You are already everything you need to be, and more. You are already powerful. And you are loved.
We welcome you to join us for this event. See you there!